5 Engagement Ring Shopping Pointers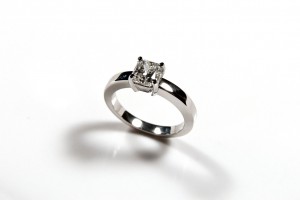 Asking someone to an engagement can be one of the most memorable moments in your life. If you want to make your loved one really happy, here are a few suggestions on how to find the engagement ring that's best for her:
Pay attention to the shape
The Knot says the proper shape matters a lot. Do your research if you can't differentiate between an empire cut and a princess cut. Those details matter. Whatever cut you decide on, know that the better cut always manages to show the stone and it's sparkle to its best.
Consider settings
Excellent quality of the metal framework can make for the perfect frame or mount for your stone. Match the style to your loved one's personality. The best engagement rings are the ones that really resonate with you.
Ask your friends
If you've got someone in your circle who has already gone this route before—having proposed already—then you might want to ask a few tips to help you out.
Ask her friends
The shopping experience can also turn into a sink or swim situation pretty quickly. There's no better way to reach out for help than to call up her friends and enlist their assistance. Her best friends should know what kind of ring she'll only like or wholly love.
Her taste, not yours
A lot of shoppers often forget this cardinal rule. But if you're buying for someone else, make sure to keep the person's wishes in mind. Buy jewelry like that. When the time comes, it'll mean so much more to your loved one that you cared to remember and pick the right one.
So do your best to pick out the ring that'll mark your engagement. These tips should be handy in helping you do just that.