How to Choose Post-Mastectomy Swimwear
A mastectomy can be emotionally devastating, and recovery, both mental and physical, may take time. Learning to adjust to your new body is critical to increase self-confidence. Finding the right post-mastectomy swimwear is a great way to help you feel positive about yourself at the pool or the beach.
There is a wide range of bathing suits for mastectomy patients available online.
Post-mastectomy swimwear comes in a wide variety of colors, shapes, sizes, and styles. Choosing the right one that fits your personal taste, and ensuring that it flatters your new body shape, will take some thought.
Here's what to look out for when shopping for the perfect bathing suit:
Design
The design of a post-mastectomy swimsuit, including the underarms, neckline, and coverage, varies from one swimsuit manufacturer to another. Post-mastectomy swimwear brands provide you with many choices including one-piece and two-piece suits.
You can even buy a very flattering bikini designed specifically for mastectomy patients.
If you are still a bit self-conscious or more modest, some bathing suits for mastectomy patients offer more of a cover-up than others.
You can opt for a higher neckline, more material under the arms, or a swimsuit that is sold with a matching kaftan.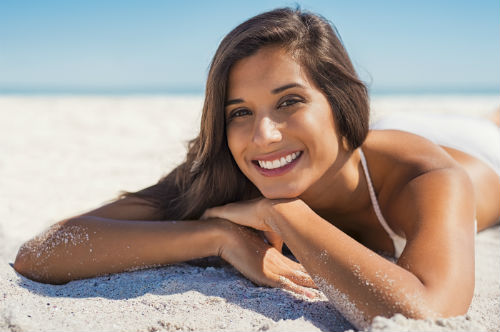 Specially-designed pockets
The feature that makes post-mastectomy swimwear so unique is the pockets in the chest, allowing for easy insertion and removal of a breast prosthesis.
These pockets are designed to hold your breast form safely and securely, creating a symmetrical appearance of the chest.
For the ultimate convenience, you choose a post-mastectomy swimsuit that has pockets on both sides.
Comfort
A badly-fitting swimsuit won't make you feel great about yourself, and it may cause discomfort if it is too tight around your chest.
Fortunately, manufacturers that specialize in mastectomy wear understand this.
The highest-quality bathing suits for mastectomy patients prioritize comfort with wire-free internal support, super-soft, stretchy material, elasticated openings, and no rough edges.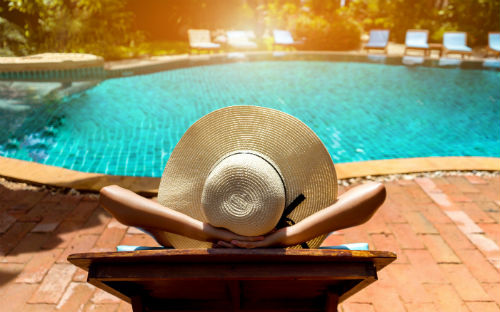 Print
We express ourselves through our outfit choices- whether we prefer bold, brassy colors and styles, or something less garish and a little more neutral.
Wearing a print that suits your personal style can be an essential step to help you increase your self-confidence and recover from the change in body shape brought about due to a mastectomy.
Do Your Research
The best way to find out which post-mastectomy swimwear is worth spending money on is to research plentifully. Reading product reviews can give you an idea about the popularity of your swimsuit of choice, and there is plenty of information online about the best brands in the post-mastectomy swimwear market.