Ways You Can Dress up Your Long Sleeve Blouse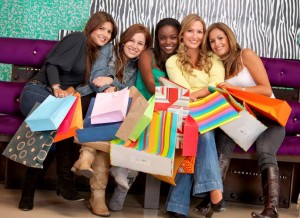 Professional or casual, modern or rustic, chic or understated – the stylish and versatile long sleeve blouse can provide you with a foundation piece for your wardrobe that can be transformed into a number of different looks. Each one represents a unique style that is just as interesting as you. If you are looking for ways to dress up one of the blouses you have purchased from us at BonWorth, consider the pairing and combining tactics highlighted here.
Layering
Layering your clothing has been around – and stayed around – for decades. There is a good reason for this: It's versatile and stylish. However, you have to layer properly in order to make a great looking outfit. You can put your long sleeve blouse from BonWorth as the bottom layer, top layer or in between a short sleeve shirt and vest, for example. They key is to use contrasting colors that will pop and create a stylish and unique look. Layering is a style that is great for all seasons when you do it properly, allowing you to add interest to your look that is uniquely yours.
Accessorizing
There are all lengths, styles and types of long sleeve blouse available from us at BonWorth. You can choose longer shirt options and pair a belt with them for a make-shift dress. You can also choose a shorter blouse and pick a high waist skirt or pair of pants. Both of these options are stylish and a great way to wear your blouse. Other accessories that can be paired with your blouse include handbags, shoes, jewelry and even scarves. Adding various accessories can help to transform a simple blouse and make it a staple piece in a number of different outfits.
Think Outside the Box
There are no rules when it comes to creating your great looking outfit with one of our BonWorth long sleeve blouse options. You can pair them with pants, shorts, skirts or leggings. You can also layer and accessorize the blouse as you see fit to make your own look and style.
Our selection of clothes at BonWorth is designed to provide you with a huge selection of different items all specifically designed for you and your lifestyle. We offer clothes for misses, plus sizes, petites and women's. There is nothing we don't offer when it comes to women's clothing and you can find the pieces you want and need offered at prices you can actually afford. You can stock up your entire wardrobe with the help of our huge selection of clothing. We are also available through our customer service line to help at any time regarding questions or concerns you have with an order or piece of clothing you are interested in purchasing.