What Kind Of Furniture Suits Your Dining Room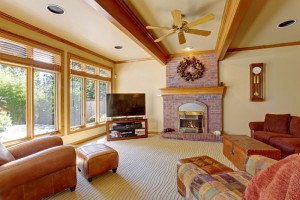 When it comes to selecting furniture to fill your dining room that also is aligned with your overall design vision for it; those with an inclination toward more traditional traditional pieces will find that ones either made by Amish or Menonite craftsmen or local family furniture factories will best fit the bill. Pieces designed and built by Amish and Menonite across Ohio, Indiana, and Pennsylvania are sought after by many because they're familiar with the high quality craftsmanship that goes its heirloom quality pieces. When it comes to dining room furniture, those who appreciate this groups' work does so because they appreciate that their products are crafted from locally sourced materials and are made in the USA, are durable, and that they are customizable to meet any number of needs, whether it be in terms of size or finish.
For those with an appreciation for versatile and locally made, quality pieces; dining room furniture made in the USA by family owned manufacturers in smaller factories is also a popular choice. In this case, many of the design elements employed in making a piece have been passed down between family members from generation to generation, giving way to a timeless style and solid product. Much as is the case with Amish and Mennonite furniture, these factories' designs are made of natural wood like red oak, cedar, pine, etc. sourced from local reserves in and around the factories, allowing pieces add a unique touch to your home.
When it comes to the different types of dining room furniture made in the USA that one elects to fill their dining room with, the choices abound. Your selection of furniture, whether it be an entire dining room set, just a table and chairs, or an addition such as a china cabinet, all depends on what best suits how you most often use your dining room and your overall motif. If you're someone that likes to entertain frequently, you might find that having a dining room table with removable leaves is a particularly good option for creating added space when you need it.
And, if you happen to have kids or pets in the home, you might find that having a china cabinet is not only a tasteful way of displaying your china, but ensuring that it's protected from potential damage. If you're looking to upgrade your dining room with true American touches, look no further than Treasured Country Gifts to help you find something sure to fit your style.
For more information, contact TreasuredCountryGifts.com, or call them at (610)856-1223.