Cardboard Drink Carriers Make Taking Drinks On-the-Go Much Easier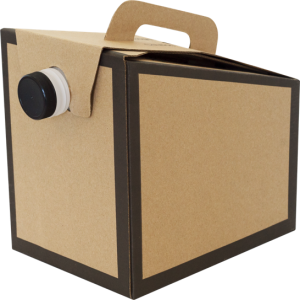 If you own an eating establishment you understand the predicament of sending a customer out the door with multiple drinks and no carrier. Chances are they may drop or spill a few and come right back to you to re-fill them. That can cut into your bottom-line eventually. Instead of wasting money consider investing in cardboard drink carrier boxes that can be modified with your logo. Not only will you be able to offer your customers a convenient way to transport drinks, you'll also be gaining further advertising for your establishment. Carriers with handles make taking drinks from your restaurant an absolute breeze.
Purchase Moisture Resistant Carriers
Beverage carriers made from virgin, moisture resistant board ensure that your customers are able to safely transport the beverages that they've ordered. Lightweight carriers are easy to carry and conveniently come with carrying handles that are part of the sturdy design. They are an essential part of your to-go supplies. Choose from a selection of carriers that can be customized for your business with color designs and logos that will capture all of the right attention.
Many Different Eating Establishments Use Drink Carrier Boxes
Different kinds of establishments such as cafes, coffee shops, fast food restaurants, concession stands and unique eateries offer to-go drinks. Being able to allow customers to transport their drinks conveniently is a must. Not only will you be giving them an option to order multiple drinks to-go, you will be giving them an easy way to carry them out of your establishment. Order drink carriers perfect for soft drinks, coffee, smoothies and more. Drink carries will hold cups with many different types of beverages and foods in them such as soups, raw veggies, salads, and parfaits. Make multitasking easier for your patrons when you offer them colorful and sturdy drink carriers with your logo on them. Contact LBP Manufacturing LLC for drink carrier boxes or visit www.lbpmfg.com.