Finding Your Favorite Cuttwood E Flavor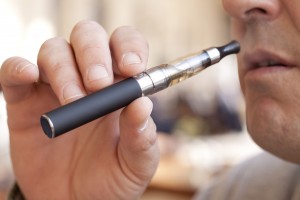 When it comes to a great variety of flavors in e-juices, it is difficult to find a better brand to choose than Cuttwood. E flavors from this brand tend to run to the sweet, dessert and creamy varieties, but there is a wide range of different options to consider as well.
All Cuttwood e-liquids are made in the United States, and specifically in their own production facility in California. They boast a quality lab for all their production and testing, and quality control and consistency in their products is a hallmark of this e-liquid brand.
There are several different options when it comes to Cuttwood e flavors. Not only are the flavors some of the best and most satisfying blends you will find, but they also have some of the most creative names, making them a fun vape as well as a top experience.
Sugar Bear/Sugar Drizzle
If you love a slightly sweet cinnamon flavor paired with a creamy base, sort of like everyone's favorite breakfast cereal from the past, you will love the original Sugar Bear e-liquid.
Recently the company has changed the name to Sugar Drizzle, but the flavor is exactly the same. This is one just one of the great all-day vape Cuttwood e flavors on the market, and it is ideal for any time you just want to relax and enjoy.
Bird Brains
Another of the sweeter, creamy cereal flavored options, Bird Brains is incredibly popular with both men and women. If you love those multi-colored fruity cereals with the birds on the box, this is going to be your go-to vape.
Not overly sweet, the cream notes on the exhale just complement the fruit flavors and provide a very balanced, and incredibly likable, vaping experience.
Unicorn Milk
Like the mythical animal itself, Unicorn Milk has become a bit of a legend for those who like a very rich, creamy vape. The team at Cuttwood has combined fresh strawberries with four different cream notes to give a very smooth and refreshing type of vape.
With the combination of strawberries and cream this is a perfect vape after a meal, on a coffee break, or to enjoy anytime of the day.
Mega Melons
The name on this one is a bit misleading, as it is more about the tropical flavors of mango, papaya and cantaloupe together that make this such a popular vape. This is not as sweet as the cereal flavored vapes, but it has the appealing flavors of fresh fruit in a wonderful blend.
There really isn't a bad choice with the Cuttwood e-liquid line. Top quality, great consistency and outstanding taste will make this one of your top vapes.