Tips for Shopping, Visit Downtown Chicago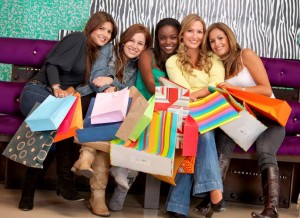 Are you planning a trip to Downtown Chicago? If so, you have to get some shopping in. The Windy City is well known for its exceptional shopping in Downtown Chicago, but if you are going to hit the pavement and grab the deals, make sure you keep the following tips in mind:
Wear Comfortable Shoes
The Windy City is a walking city, so you want to make sure that you are wearing comfortable shoes. You don't have to wear shoes that aren't stylish, of course, but you should make sure that your shoes feel good, especially if you aren't used to walking in them for long distances. It can be very easy to walk several miles while shopping, so you want to make sure your shoes feel good.
Stop for Lunch or Dinner
You also want to make sure you are energized during your shopping trip, so plan on stopping for lunch or dinner. There are many wonderful restaurants in the Chicagoland area, especially in the Downtown area.
Pamper Yourself
If you are going to be shopping for hours, you might need some pampering and relaxation, so don't forget to stop at one of the local spas. You might have the opportunity to walk right on in one of them, but it's always best if you try to plan and make an appointment. There are also some outstanding salons in Chicago, so get your hair done, too!
Have Enough Cash
Finally, make sure that you can fund your shopping trip! It's always good to take both cash and a credit card or two, especially if you are planning on bringing home a lot of goodies. Leave some of your cash and a card at the hotel, too, just in case you lose your wallet.
If you are planning on shopping, visit Oak Street Chicago in Downtown Chicago.